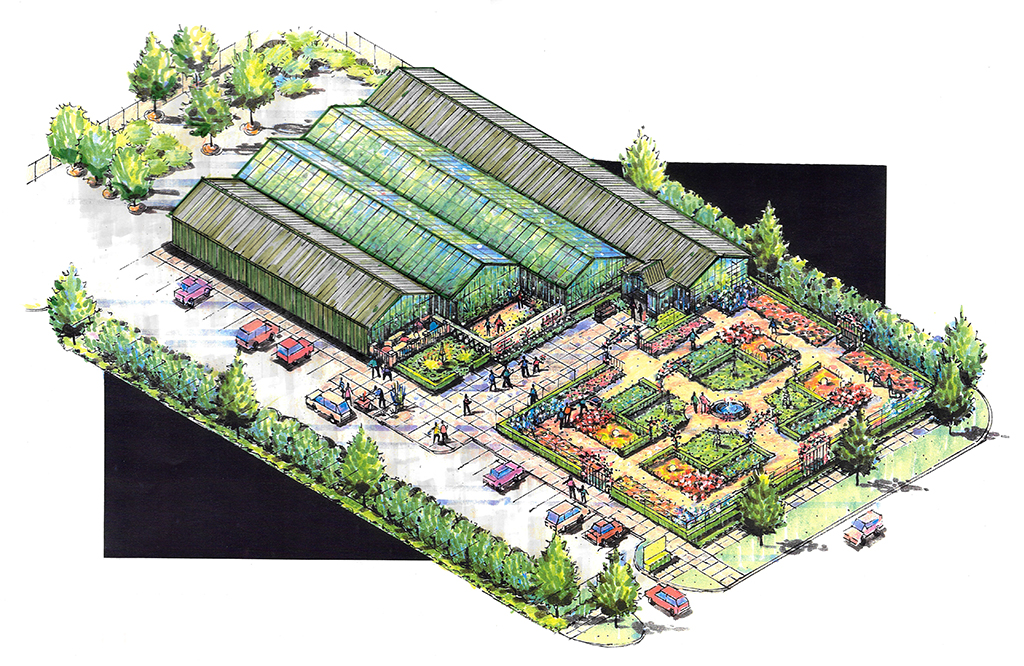 At CityEscape, one of the most progressive green industry businesses in the Chicagoland area, we are committed to excellence in everything we do, large or small. Throughout the growing season, our gorgeous, unique flowers and fresh plants arrive from all over the world so everything meets our standards for freshness. We cater to all aspects of our clientele's discriminating taste by offering a wide range of exceptional products and services. Our highly professional staff understands and responds to customers' needs in a friendly, personal manner.
Few people know this about Connie Rivera: "I am a math nerd, with an engineering degree! Even though I had a successful career as a CEO in the corporate world, I followed my dream to open a CityEscape."
CityEscape started in 2003 as a small seasonal operation at Garfield Park, and we built and opened our own facility on Lake Street in Chicago in 2006. Our inspiration was the European-style garden center—and we've been bringing that kind of experience to Chicago for a decade now.
"Best plants and garden accessories in the Chicago area. Leaps and bounds beyond the standard 'big box' garden product. One surprise after another. Highly recommended."
—Marty Regan, Chicago
Retail
Shop CityEscape for inspiration, expertise, plants and accessories you won't find anywhere else. Explore our expansive design studio and garden center, encompassing nearly three acres under the 'L' on West Lake Street.
Landscaping
Our highly credentialed team is brimming with horticulturalists, arborists, landscape architects, and designers seeking to transform your outdoor environment into something spectacular. Come to us with your landscaping priorities and personal vision, and we will work with you designing and perfecting a green space for your residential, commercial, or municipal property.