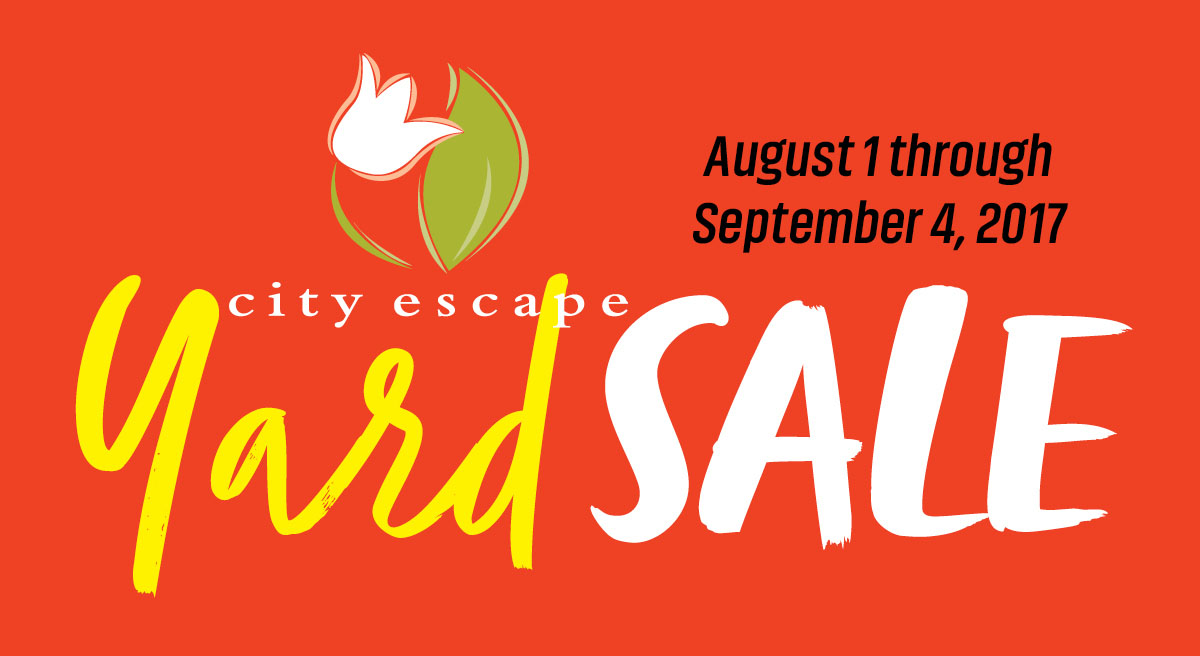 August 1 – September 4, 2017
Don't miss our annual, once-a-year event!
Everything inside & outside the store is 20–50% OFF.
Shop now for the best selection — only thru Sep. 4.
SAVE ON:
Cast stone • Cast iron • Silk flowers • All clear glass
Glazed pottery • Home décor + accessories
Outdoor light weight • Fountains • Garden accessories
Annuals • Perennials • Trees + shrubs
Discounts marked on product in store; cannot be combined with any other offer. Product will not be held and must go with the customer at time of purchase. All sales final.