Meet Our Iconic Orange Tabby
Wearing his trademark whiskers and curious gaze, among the many precious treasures in store at CityEscape is TZ. Our regular visitors know that our 9-year-old orange tabby is Mr. Friendly. But not many people know his story.
I was looking around for an orange tabby to be a companion for our older store cat, Tommy (who is now in kitty heaven). I soon found TZ on Craigslist, where he was living with his six-week-old littermates at a residential home in Round Lake, Ill. So, after a half-day drive to Lake County and back, TZ became mine, now lives at CityEscape and gets his name from a combination of Tommy and the name of my first orange tabby, Terry. I used to call Tommy and Terry "the T's." Somehow, the T's morphed into TZ and the name stuck.
Our cute furry little bundle headed straight to work finding napping spots in the office and a space in the hearts of our visitors. An extremely smart cat, we taught TZ the meaning of "soft paw" – to be gentle when playing or saying hello.
TZ has grown into a proud, sweet boy who offers little kitty kisses to friendly visitors, and it took almost no time for him to quickly became an icon for CityEscape. Many of our regular visitors now enter the shop and specifically look for our furry mascot.
It's not uncommon to find TZ riding along on the bottom of a shopping cart. He can also be found playing "lion" in the plants, gazing at our water features, patrolling the plant yard and exploring our new pergola, where he especially likes sitting on top of the fireplace. He is not territorial. As a pet friendly shop, TZ doesn't mind visitors unless they bark or stick their noses at him.
On your arrival at CityEscape, don't be surprised if TZ greets you in our courtyard with a swish of his tail and a curious gaze. He roams throughout the shop and our plant yards and can be found exploring every nook and corner – sometimes stopping to smell the flowers or admire a fluttering butterfly.
As king of CityEscape's plant paradise, TZ believes everyone visits just to see him and he is a natural at posing for pictures, so don't be shy to snap a few for your social media pages. Perhaps TZ's favorite spot at CityEscape is his cardboard box lid on the cash wrap counter – the perfect place for a scritch – but there is not a container or basket in the shop that is too small for him to squeeze into.
If you haven't yet met our adorable orange tabby, head to CityEscape and he'll be sure to say hello. And in case you're curious: TZ is the only treasure in our shop that is not for sale.
See you soon,
Connie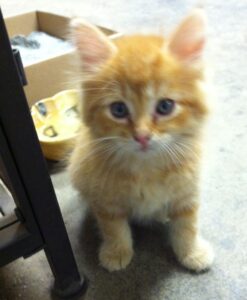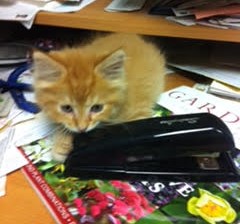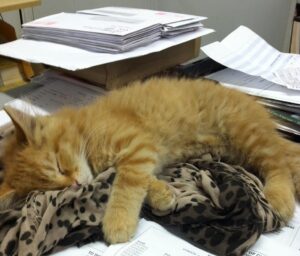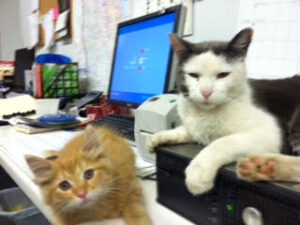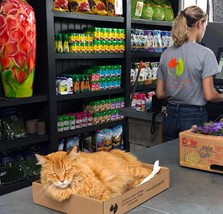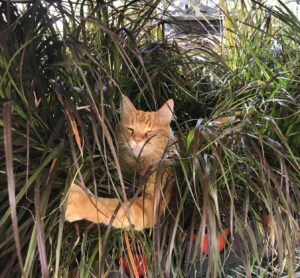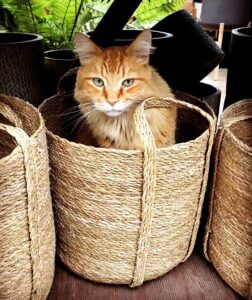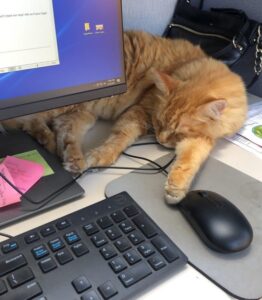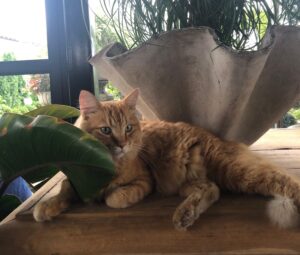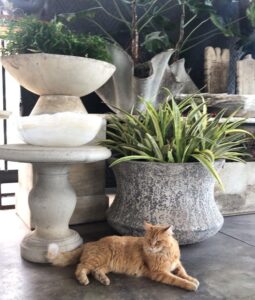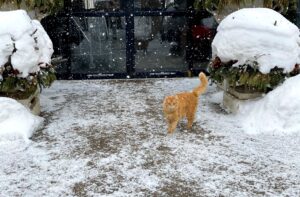 (Photos: Sue Markgraf, GreenMark Media)
---